A great tasting Wildflower raw honey, deep rich flavor, dark amber in color.
Wildflower Honey is nectar from many different flowering trees, shrubs and wild flowers producing the most flavorful of the honey flavors. Gathered from the Maryland hills near Thurmont Maryland. Our 100% Pure Raw Honey. All our Honey containing everything natural and healthy from the beehive just the way nature meant for it to be.
Wildflower Raw Honey
Convenient daily use size: 15.5.oz. All our honey is natural pure raw honey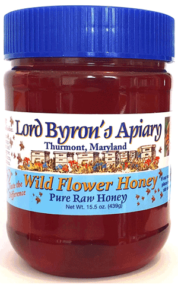 4 pack
$14.79 ea
($59.16 for 4 pk)
6 pack
$13.79 ea
($82.74 for 6 pk)
12 pack
$12.79 ea
($153.48 for 12 pk)
Flat rate shipping $9.29!
5 lb. jug Wildflower Raw Honey
Bulk size for sweeter savings.
— BUY MORE. PAY LESS —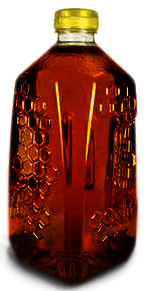 1 item
$38.50 ea
Flat rate shipping $9.29!